Bodhala, the leading legal spend analytics and management platform, provides corporate legal departments with in-depth analytics and spend optimization solutions based on real-time market intelligence. Powered by machine learning and AI, Bodhala transforms messy data into actionable, high impact insights. Acquired by Onit in 2021, Bodhala serves clients across the Fortune 500 and critical services economy industries. For more information, visit www.bodhala.com.
Resources from Bodhala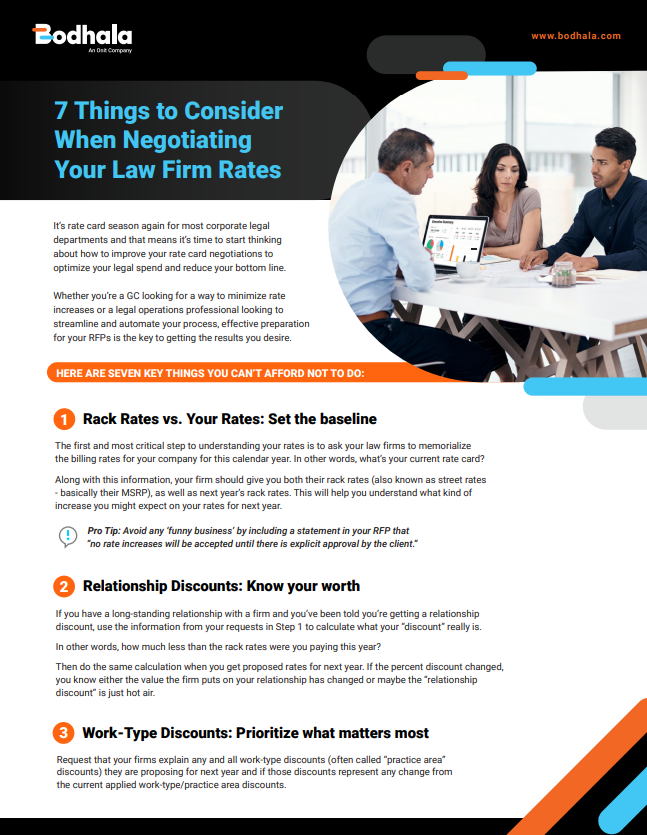 Tuesday 29th of March 2022
Rate negotiations aren't easy conversations but this free guide outlines simple considerations that can have a BIG impact on your bottom line.
Read More >>