The leader in Personal Injury tech, CloudLex® lets you take control of your practice from intake through closure and beyond with one comprehensive platform. CloudLex's Next-Gen LegalCloud® designed exclusively for plaintiff Personal Injury law firms—helps you build, manage, and grow your practice with innovative apps that can be scaled to your needs. CloudLex's unified platform backed by Microsoft Azure's HIPAA-certified data security handles productivity, accountability, communication, collaboration, and insights across your firm from case intake to settlement and negotiation, including storage and archival. Why CloudLex? -Exclusively built for personal injury law firms -Intuitive and easy to use -The all-in-one platform that you will ever need to build, manage, and grow your practice
Resources from CloudLex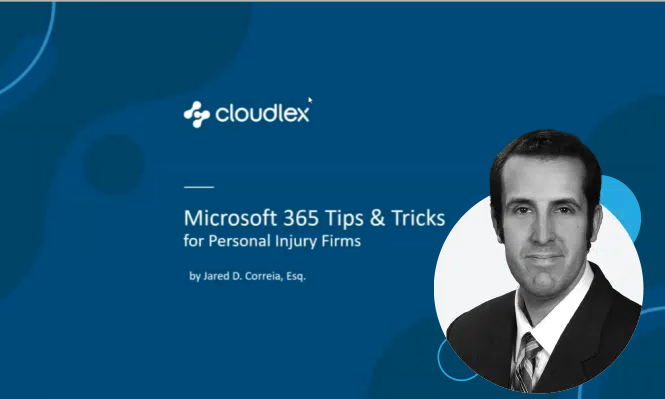 Monday 9th of January 2023
Do you know why your peers rely on Microsoft 365 for running an efficient and profitable personal injury practice? Learn how to utilize Microsoft 365 tools in your law practice.
Read More >>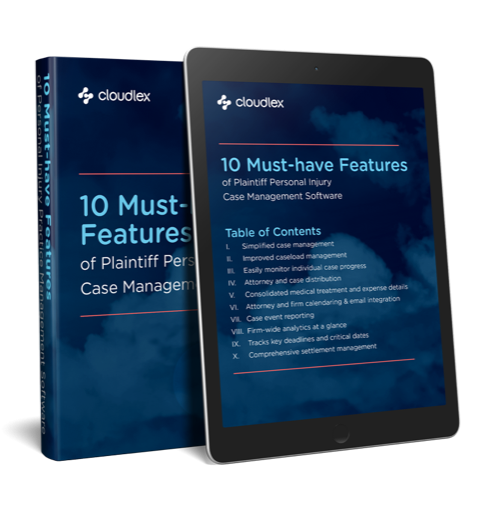 Thursday 12th of May 2022
By embracing cloud-based case management software, PI attorneys can be more organized, efficient, and improved communicators. Download this guide to determine what case management software will help you manage and grow your personal injury practice.
Read More >>