Since 2000, CSG Partners has helped closely-held companies realize the unique benefits of employee stock ownership plans. Today, we're recognized as the nation's leading leveraged ESOP practice. Our advisors have guided hundreds of middle-market companies through the ESOP formation process: from analysis, through capital raising, to closing.

In addition to former commercial bankers, attorneys, and accountants, our team includes former entrepreneurs and CEOs. That practical experience, combined with extensive ESOP thought leadership and a detailed, analytical process, drives insights and strategies that produce desired outcomes for all stakeholders. Recognized by leading publications and organizations, CSG has garnered over 40 Firm & Deal of the Year honors in the past decade alone.
Resources from CSG Partners for Legal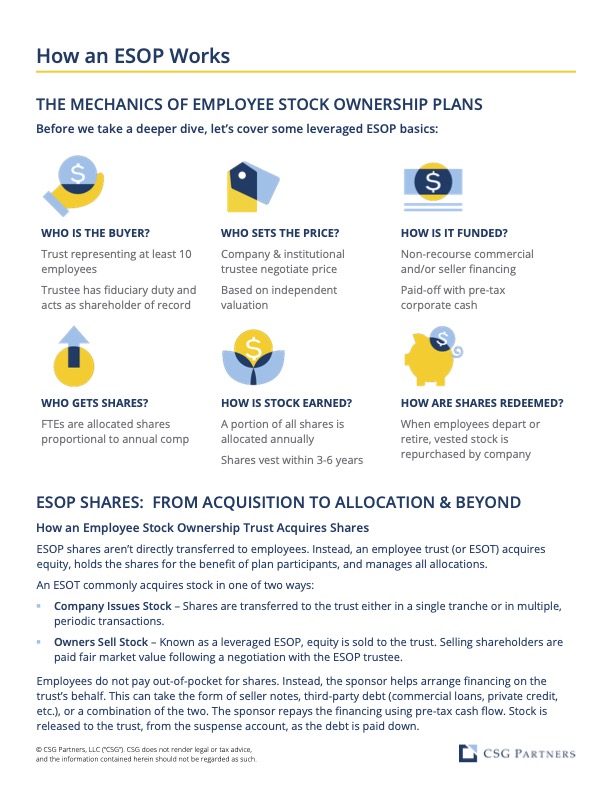 Thursday 1st of December 2022
How do employee stock ownership plans work? Who sets the price? How are shares allocated? Download this guide to learn how ESOPs function.
Read More >>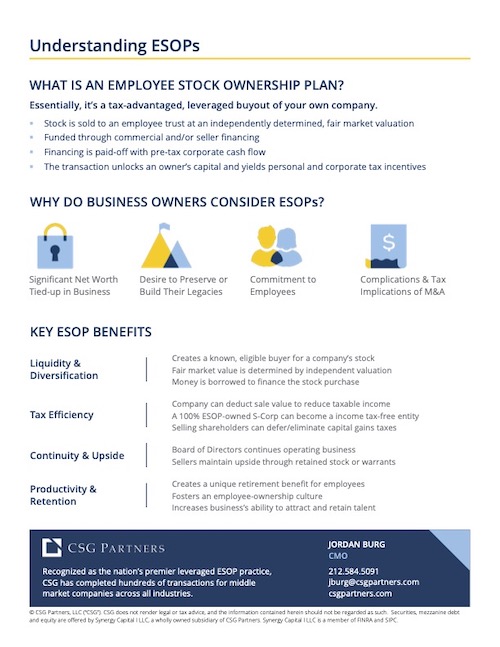 Wednesday 24th of August 2022
Many advisors have clients who would benefit from a liquidity event, but wouldn't dream of selling their closely-held companies. Learn how a leveraged ESOP could be their best option.
Read More >>