Law Ruler is a functional and propelling enterprise software that transforms how you manage leads, prospects, and clients into simplified, growth-oriented cloud solutions for firms in various practice areas. We meticulously combine technology and expertise to position your firm for growth.
Resources from Law Ruler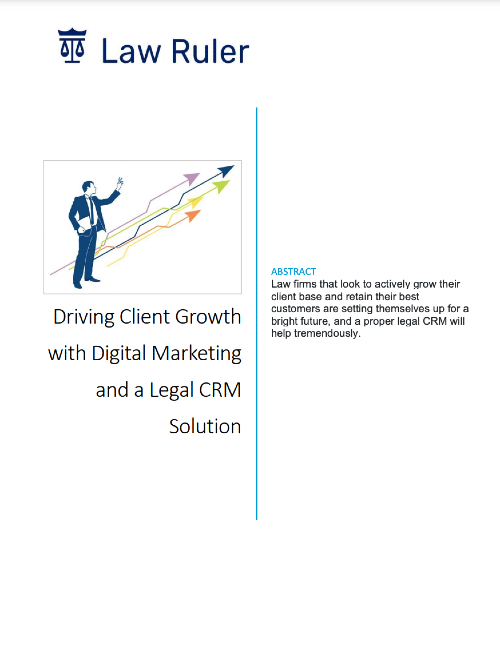 Tuesday 11th of January 2022
Law firms that look to actively grow their client base and retain their best customers are setting themselves up for a bright future. Learn how a proper legal CRM can help your firm do the same.
Read More >>