LawVu's Legal Workspace is the first truly connected platform for matter, contract and spend management for in-house legal teams. Lawyers using LawVu enjoy gaining true visibility over all their legal work, improving productivity, showcasing legal's value to the wider business, and most importantly, creating better business outcomes. The LawVu Workspace scales with your team - start with individual apps or unleash the full power of the complete platform. When the apps are used together, the Workspace becomes a powerful, single source of truth for high performing legal teams.
Resources from LawVu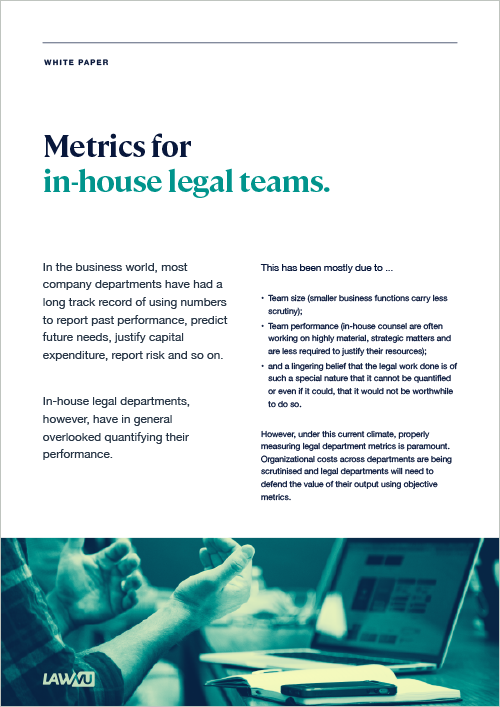 Wednesday 28th of April 2021
This detailed whitepaper discusses which are the right metrics, how to measure them, and how to use them to benefit your legal department.
Read More >>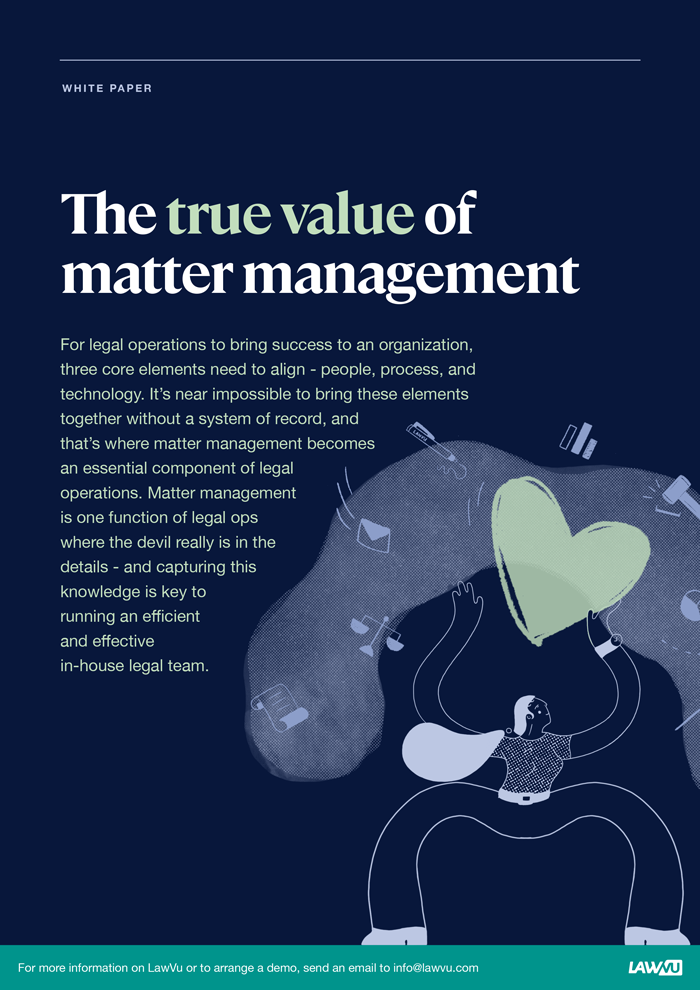 Tuesday 20th of April 2021
Learn how collecting relevant data helps you make better decisions with insight into what matters you and your team are working.
Read More >>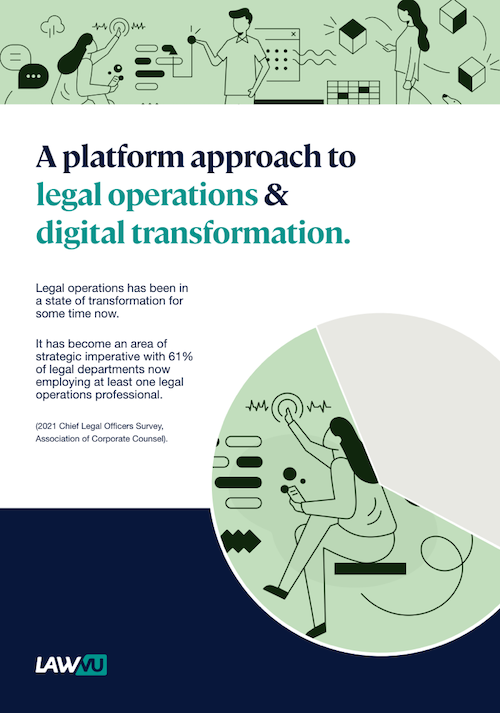 Monday 22nd of March 2021
Implementing the new digital tools, from contract and document management to e-signature and workflow tools, is a 2021 priority. In this guide, you'll learn how to simplify the digital transformation process and streamline legal operations.
Read More >>