Safari SOP is the industry's first legal process management system. Automate the work involved in responding to routine subpoenas (and other information requests) including: intake, preparation, delivery, and cost recovery. All from one secure, cloud-based application.
Resources from Safari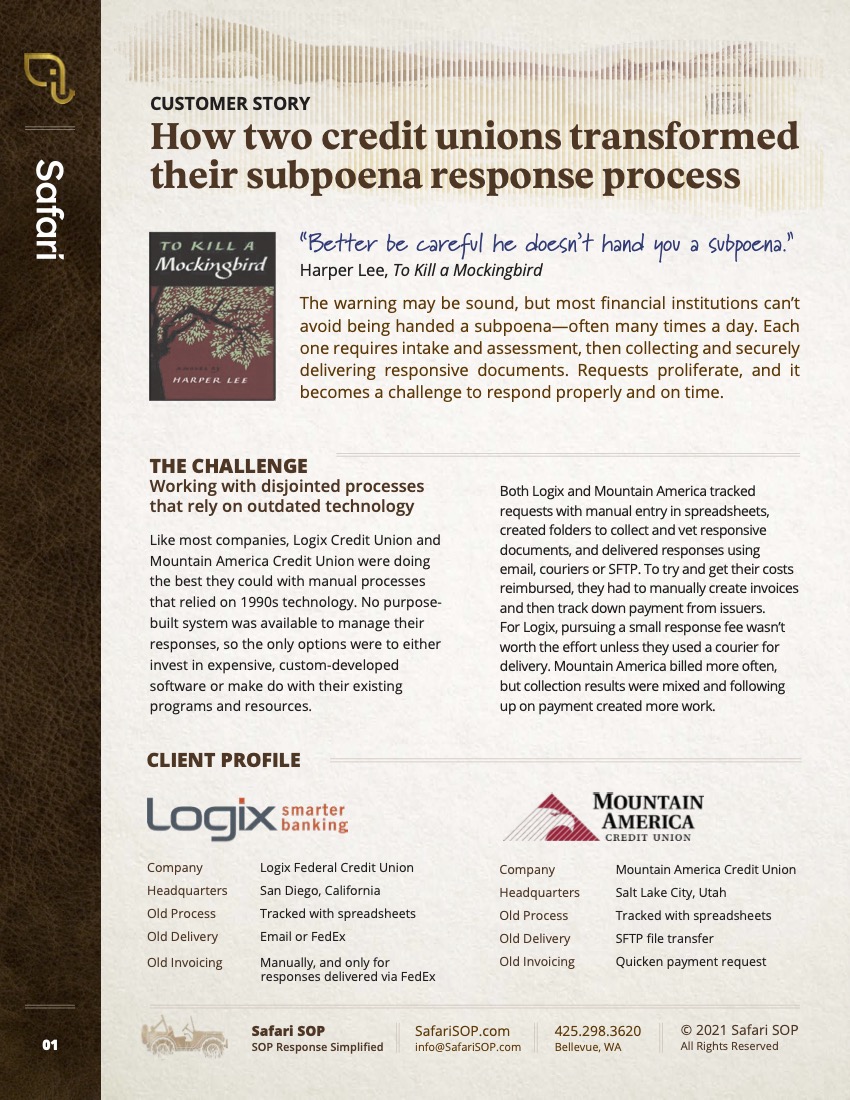 Wednesday 27th of July 2022
Both Logix and Mountain America Credit Union are now saving 30-45 minutes per subpoena and recovering $100+ per response with Safari's purpose-built solution.
Read More >>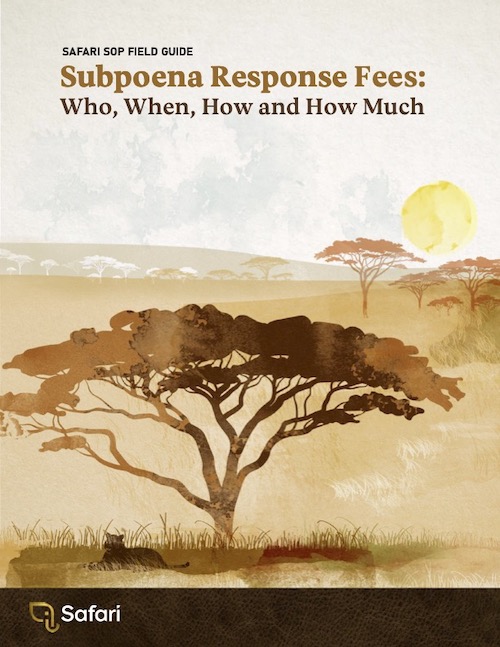 Thursday 31st of March 2022
As a general rule, a company should pursue recovery of costs it incurs in responding to a third-party civil subpoena. But too often, corporations don't know what to charge and just accept not getting paid.
Read More >>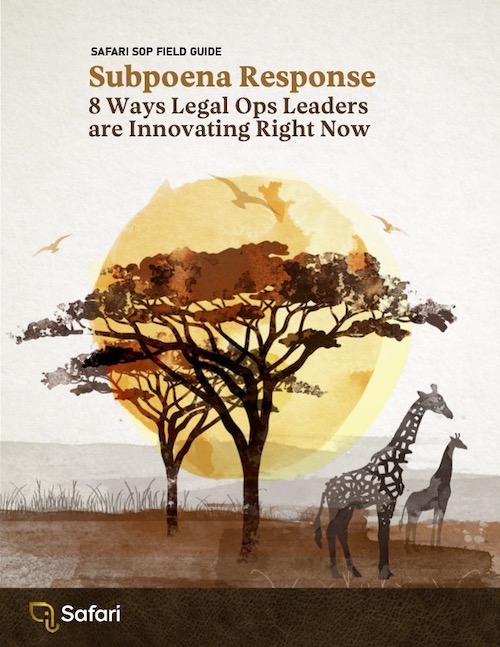 Monday 28th of March 2022
Do you want to know how your department's subpoena response practices compare to other companies? This white paper is full of best practices that will benefit every law department.
Read More >>