Founded in 2010, Soberlink supports accountability for sobriety through a comprehensive alcohol monitoring system. Combining a professional-grade breathalyzer with wireless connectivity, the portable design and state-of-the-art technology includes facial recognition, tamper detection, real-time results, and detailed reports. Soberlink documents sobriety with the highest level of reliability and accuracy to foster trust and peace of mind.
Resources from SOBERLINK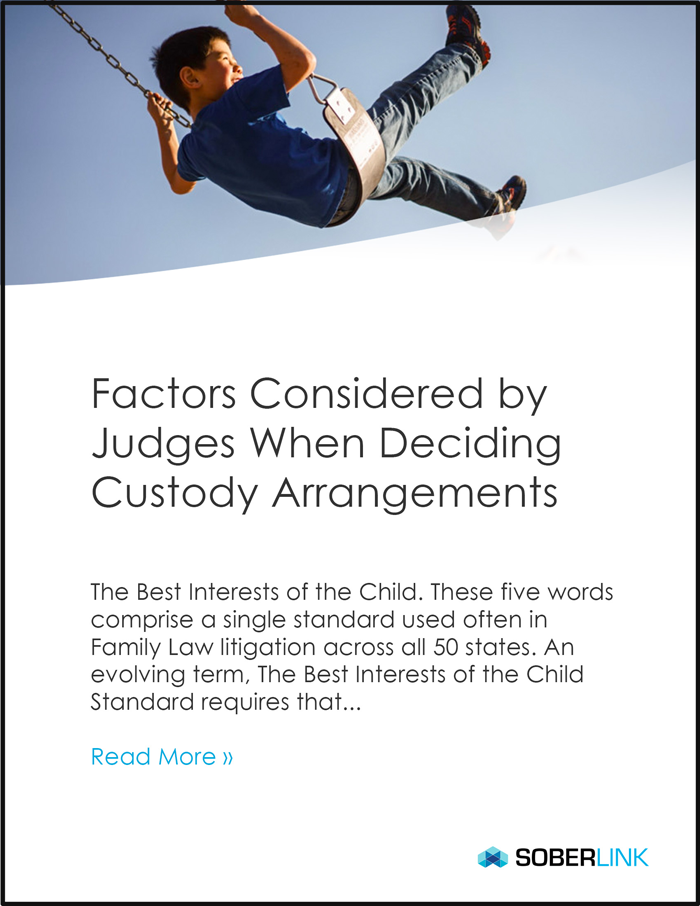 Monday 15th of February 2021
In this free report, Judge Angie Arkin provides insights on what factors a judges typically considers when deciding custody arrangements.
Read More >>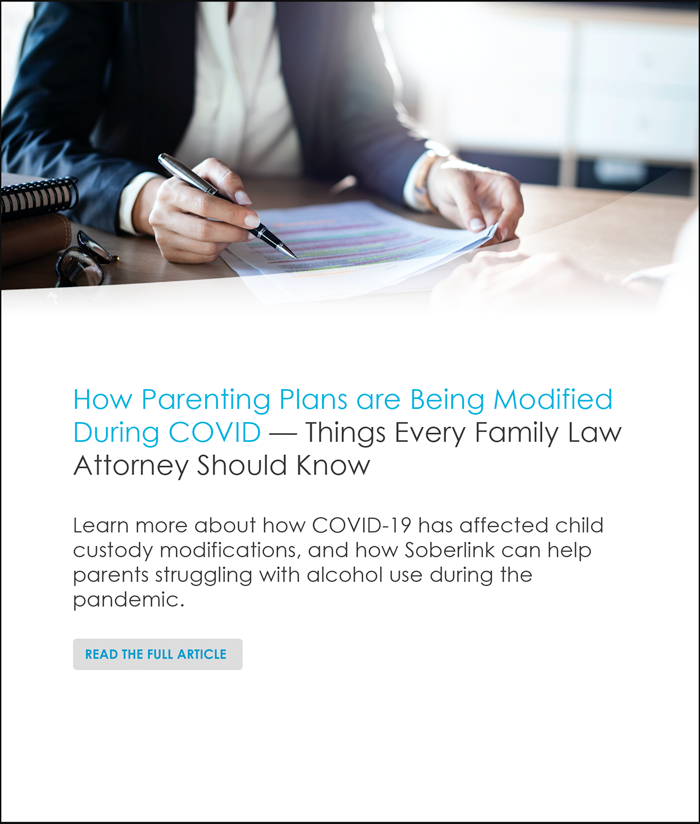 Monday 14th of September 2020
Download this free report for information every family lawyer should know.
Read More >>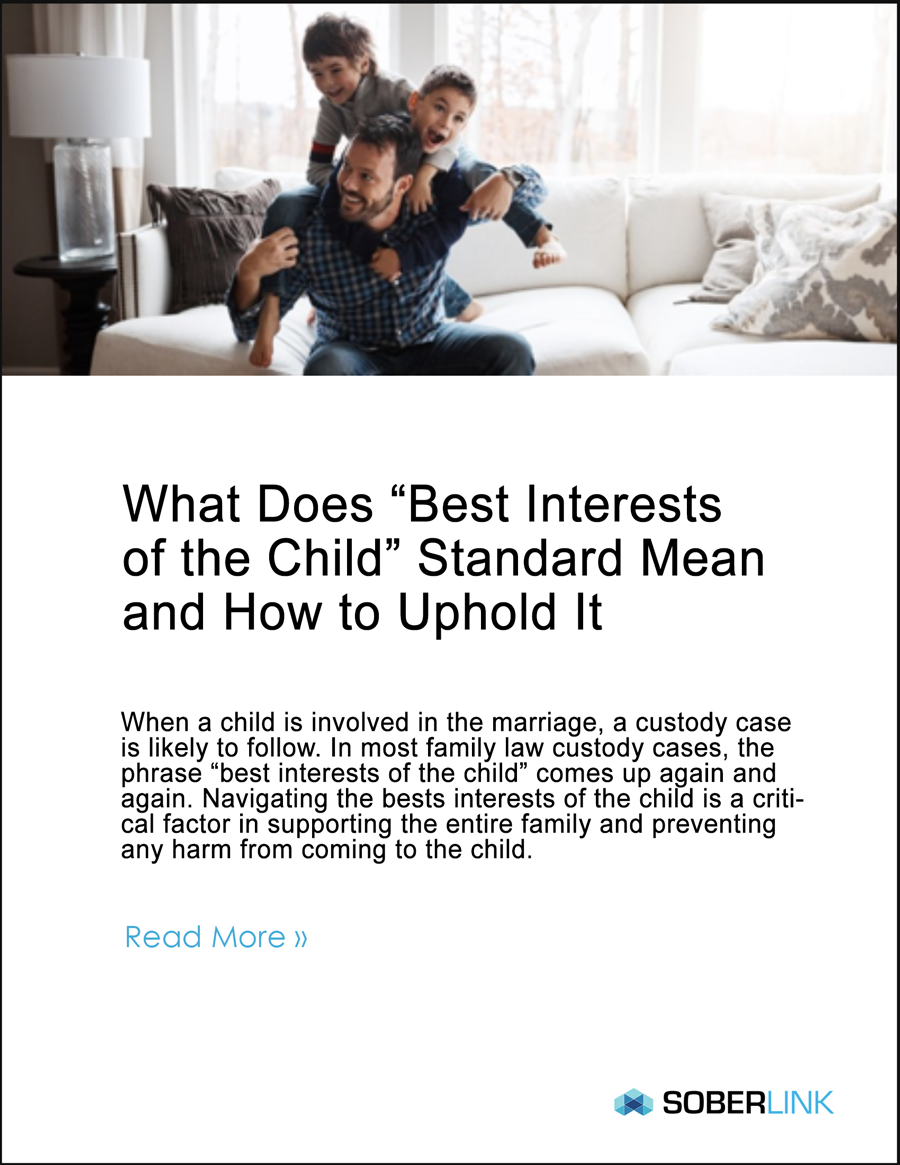 Monday 29th of June 2020
In most family law custody cases, the phrase "best interests of the child" comes up again and again. Navigating the bests interests of the child is a critical factor in supporting the entire family and preventing any harm from coming to the child. Download this report to continue reading.
Read More >>