At SpotDraft we are building revolutionary tools to help businesses make their contracts "come to life"​ and take the pain out of paperwork management. Contracts govern some of the most important business relationships. But businesses spend hours on drafting and negotiating contracts, and toggling back and forth for invoices and reminders. Through SpotDraft's intuitive AI powered platform, our customers today draft and sign contracts, and send automated reminders. SpotDraft helps you put your business on autopilot. Founded by a Harvard Law School lawyer and two Carnegie Mellon computer scientists, SpotDraft democratizes legal paperwork and makes contract lifecycles faster.
Resources from SpotDraft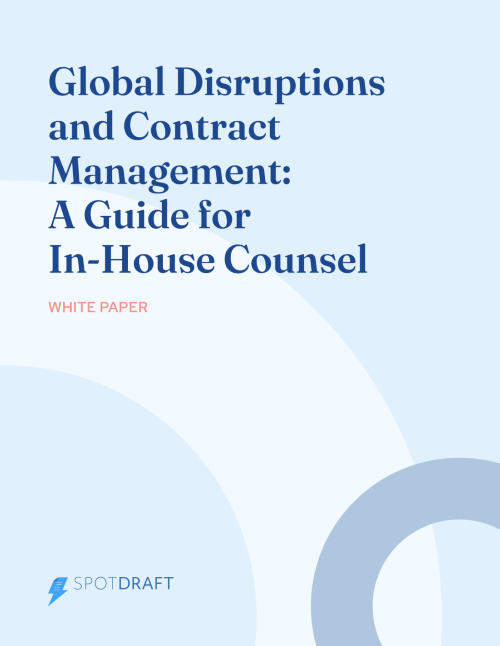 Wednesday 17th of August 2022
Global disruptions impact businesses' day-to-day functioning and affect contracts. Learn how to risk-proof your legacy and future contracts amid global disruptions and how contract management software can help you navigate through crises faster.
Read More >>