We believe the best marketing starts with building a strong brand—which means telling your story and positioning yourself as THE expert. We also believe in maintaining top-of-mind awareness to drive referrals and repeat business. Most importantly, we believe in the power of marketing loops, not funnels, that constantly remind people of who you are and how you can help them.
Resources from Spotlight Branding for Legal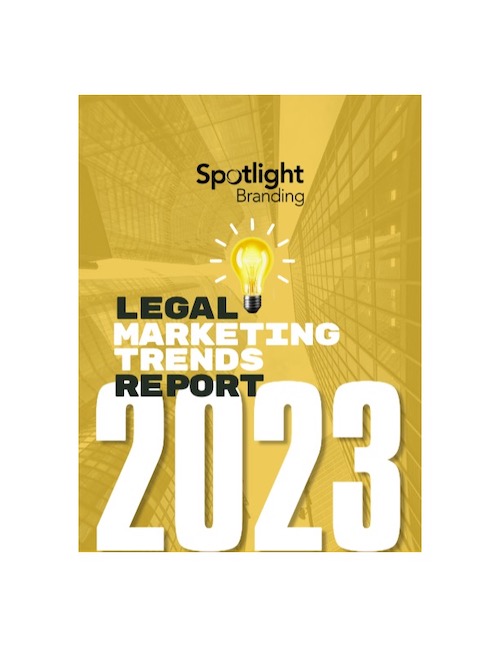 Thursday 16th of March 2023
The 2023 Legal Marketing Trends Report is the most comprehensive look at what law firms are doing with their marketing. Learn about the strategies they're employing and their thoughts on the overall marketing landscape in this massive report.
Read More >>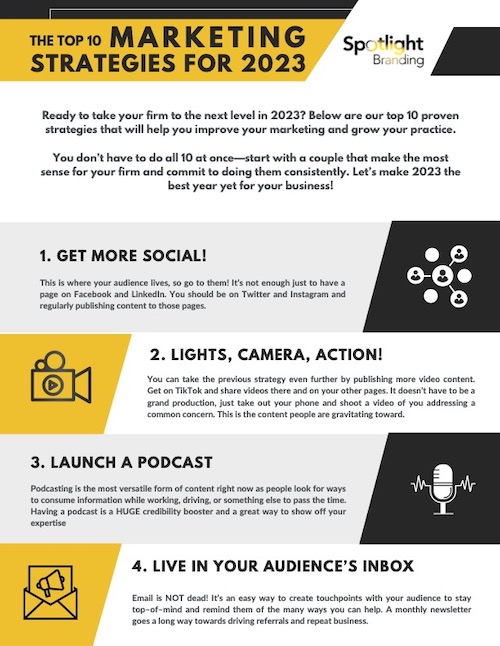 Monday 21st of November 2022
What marketing strategy will get you in front of your competitors in 2023? Should you focus on SEO? PPC? Social media? Or something else? Find out in this quick guide!
Read More >>