ThoughtTrace empowers legal teams and business users alike to transform the way they find answers living in complex documents, helping them improve costs, reduce risk, and increase productivity. The ThoughtTrace Document Understanding & Contract Analytics platform uses pre-trained AI to read, organize, and manage business-critical document workflows. ThoughtTrace is pre-built for specific industries and use cases, delivering enormous value on Day One. Leveraging AI as a complement to human expertise, ThoughtTrace identifies critical information in seconds, saving the time and resources previously required to manually search through vast quantities of data.
Resources from ThoughtTrace, Inc.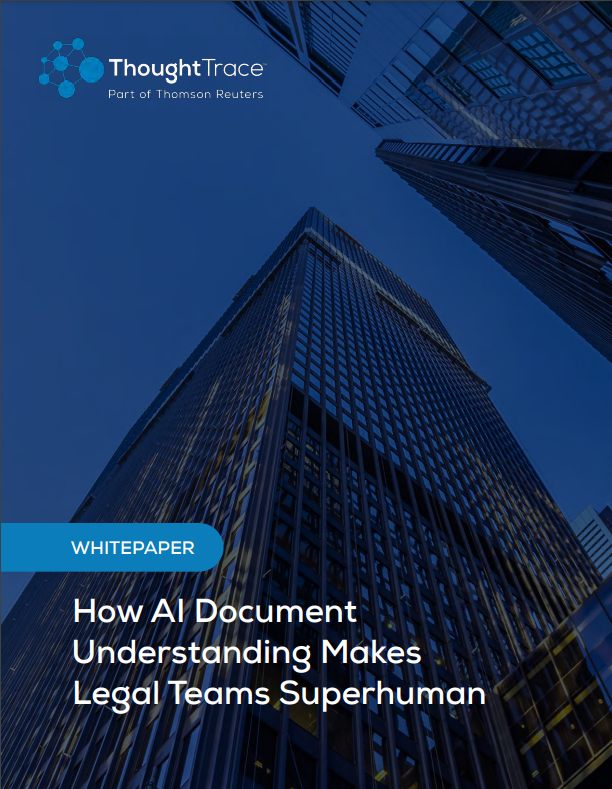 Wednesday 11th of May 2022
Legal teams may be "only human" — but with the right tools and knowledge at their fingertips they can deliver results like super-humans.
Read More >>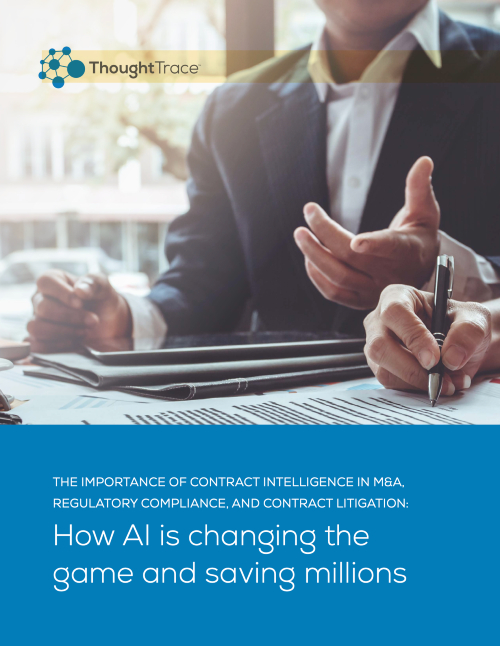 Wednesday 29th of December 2021
How artificial intelligence is changing the game and saving millions.
Read More >>